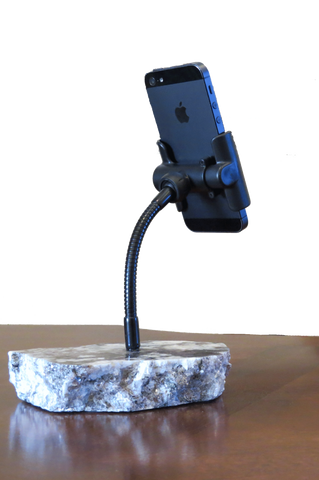 IN YOUR FACE Executive Viewbase and Viewbase Plus
Not available for international shipping. US only.
Get your smartphone off your desk and into our most elegant smartphone stand. Each unique Viewbase® Executive features a beautiful solid granite base with edges that have been hand chiseled to reveal their natural sparkle. Perfect for desks, counters, or even night stands. Our 2.8" wide model fits up to iPhone 8.  We also have our Plus size model (up to 3.25" wide) that comfortably fits iPhone 13 and iPhone 13 max/promax. 
---